Testimonials
Discover what our clients have to say about their experiences with us. Hear firsthand stories of successful real estate transactions and the exceptional service they received from our team.
Houzez is the real deal! Houzez is worth much more than I paid. Really good. Houzez's got you covered.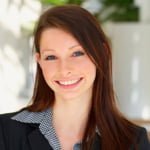 by Mike Stooles
Marketing Manager, Envato
Houzez is the next killer theme. I strongly recommend Houzez to everyone interested in running a successful online business!

by Kathleen Peterson
Sales Manager, Envato
Great work on your Houzez. I like it more and more each day because it makes my life easier and lot profitable.

by Kenneth Sandoval
Realtor, Envato
Really good Theme. We can't understand how we've been living without Houzez.

by Roy Bennett
Marketing Manager, Envato